CNY Healing Arts Workshops Offered in February
Posted by:
cnyha
on Feb 01, 2010 in
news
We have several relaxing and fun workshops available for you to attend this month, whether you are near our Syracuse, Albany or Rochester CNY Healing Arts Center locations. Our focus during the month of February, 2010 is on health, wellness and fostering those loving connections with the people in your lives. We hope to see you soon!
Syracuse CNY Healing Arts Workshops:
Couples Candlelight Workshop
Saturday, February 13th, 2010, 3:00-5:00pm
Candlelight and soft music set an intimate mood for this two-hour Couples Workshop. Throughout the class, couples assist their partners with stretching and standing poses, and take turns giving and receiving massage. Join Cynthia Powers-Broccoli for this workshop, it can be a great date night and fun way to celebrate Valentine's Day! No cost to attend. *Space is limited so please register by calling CNY Healing Arts Center at 315.671.5755.
Transformation Through Guided Meditation Workshops
Saturday, February 6th and February 20th, 1:30-2:45pm on both dates
Join Lynne Potteiger for this guided meditation workshop that helps heal, balance and energize the physical and energy bodies and align you with your higher consciousness. When we align with our higher consciousness, we discover the uniqueness of our paths and purpose and can then live from our truth. Each class will include a guided meditation and discussion and will build on the previous. Class Fee $12, RSVP by CNY Healing Arts Center at 315.671.5755.
Honoring Loss and Change Workshop
Saturday, February 27th, 2010, 1:00-2:30pm
During your fertility journey you may experience many different changes, and sometimes loss. We would like you to know that it is normal to feel many different emotions ranging from anxiety, to depression. At this workshop we will be exploring the grief process, as well as different ways to understand and cope with the various changes you may encounter. Lisa Stack is presenting this workshop which is open to everyone. Dress comfortably we will be utilizing some meditation exercises.  No cost to attend. *RSVP to CNY Healing Arts 315-671-5755.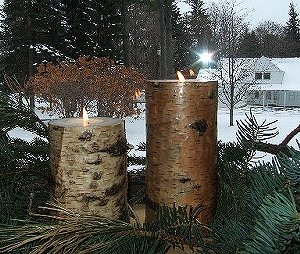 Albany Healing Arts Workshops:
Couples Yoga Workshop
Thursday, February 11th, 2010, 7:45-9:00pm
Join Linda Hill in celebrating your relationship for this Couples Yoga Workshop. Experiencing the joy of yoga together helps to strengthen the bonds between couples while supporting each other and having fun. This is a great option for date night with the one you love to celebrate Valentine's Day! It is perfect for all yoga levels and no experience is necessary. No cost to attend. RSVP by calling CNY Healing Arts Center at 518.724.5750
Dr. Rob's Love & Infertility Workshop Part 2 with Kristen Magnacca
Saturday, February 27th, 2010, 1:00-3:30pm
Join Kristen Magnacca in the CNY Fertility Reception Area for Part 2 of the Love & Infertility Workshop Series. Gratitude – Are you feeling that your whole life is on hold? Join us to start moving forward again. This workshop will help you to: Create a system of connecting to gratitude, learn to integrate a Daily Nurturing Item into your routine, and much more. After the presentation join us for a sample Yoga for Fertility class with Linda Hill. No cost to attend. *RSVP to Kristen at kristen@cnyfertility.com.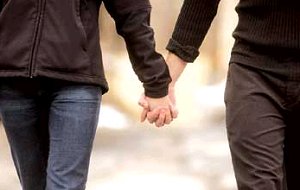 Rochester Healing Arts Workshops:
Couples Night Out
Friday, February 12th, 2010, 6:00-8:00pm
This evening will be hosted by life coach, Julie Cramer. Julie has designed this workshop to teach you exactly what successful couples do to foster romance and harmony. At the workshop, couples will learn how to:
Foster respect, affection, and closeness
Build and share a deeper connection with each others inner world
Strengthen and maintain the gains in your relationship
Workshop fee is $25 per couple. RSVP Required to rochregister@cnyhealingarts.com
Weight Loss with Acupuncture Workshop
Wednesday, February 10th, 2010, 6:00-7:00pm
Join Shelley Szymko-Carroll, L.Ac., for this informational session geared toward anyone seeking to lose weight and create lifelong changes to achieve a healthy weight. The first part of this seminar will explain how acupuncture can be useful in improving digestion and energy and how acupuncture can boost metabolism and reduce food cravings. This program provides the necessary physical, emotional and mental support to lose weight in 2010!
*No cost to attend. We will meet in the Lower Level. Please RSVP to rochregister@cnyhealingarts.com
Smoking Cessation Workshop
Thursday, February 18th, 2010, 6:00-7:00pm
Join Shelley Szymko-Carroll, L.Ac., for this workshop that will focus on the benefits of acupuncture for smoking cessation. She will educate participants on acupuncture and its ability to lessen the desire to smoke, balance the nervous system and reduce anxiety while quitting smoking. The acupuncture treatment that is currently used nationally for smoking cessation will be presented.An acupuncture package will be available for purchase to get you started on your journey to quit smoking.
*No cost to attend. We will meet in the Lower Level. Please RSVP to rochregister@cnyhealingarts.com